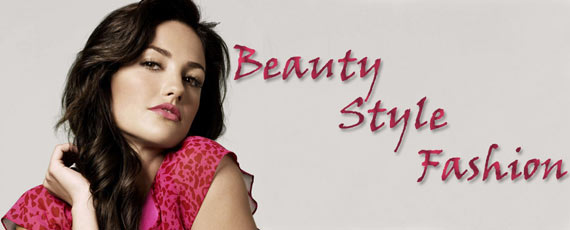 Beauty Makeup
All About Greens Page
BROCCOLI:
Broccoli, a green vegetable is from the family of cabbage. Often, referred to as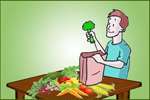 Broccoli, it is either boiled or steamed. Its head is usually eaten, which is similar in shape like cauliflower. One difference between broccoli and cauliflower is that the color, broccoli is green in color. We are all blessed with 34 kcal for 100g of raw broccoli. It is highly rich in vitamin C and vitamin K which also gives glow to the skin. Broccoli has a huge effect in medicinal field. It helps fight cancer, 1 cup of broccoli has as much as proteins in 1 cup of rice, broccoli is a bone protector and it is highly rich in fiber. Broccoli also alkalizes our body and keeps us less acidic.
SPINACH: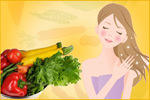 This green vegetable which most of us think bitter in taste, dirtiest color ever is kind of actually true. But, the benefits in eating spinach is not handful, they are countless in number. Spinach has the power to survive in moderate regions neither it is not too cold nor it is too hot. Spinach provides good structure to skin and hair. It fights cancer, asthma, lower blood pressure, kills insects in stomach. Spinach is also rich in proteins, vitamins and rich in water content. Spinach can be mixed with honey and can be applied as a pack which removes oil, dirt and gives a healthier skin.
BITTER GOURD:
As the name suggests, bitter gourd gives a bitter taste even after it is cooked.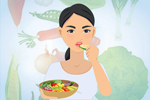 This green fruit is widely used in China, Asia, Japan, etc. Bitter Gourd, also known as "BITTER MELON" has a vast medicinal use across the world. In Turkey, bitter melon has been used as a remedy for stomach problems. It is also used as a treatment for skin diseases. Drinking bitter melon juice early in the morning in an empty stomach helps reduce the weight. Drinking bitter melon juice also prevents hair fall and has a cooling effect all over the body. Bitter gourd is a very good stress-killer which is common among all of us today.
OKRA:
Okra often referred to as ladies finger is most often used in the UK, United States and the Philippines. Okra is available in two varieties, green and red. Okra helps in reducing obesity. Okra has dietary fiber for healthier skin and Vitamin C for younger skin. It also helps in clearing damaged skin. Okra when mixed with water and applied to hair gives a bouncy, silky and shiny hair. The same also helps to fight dandruff
LETTUCE:
Lettuce is most often grown as a green leafy vegetable, but sometimes for its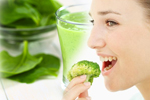 stem and seeds. Lettuce is most often used for hamburgers and salads, although it is also seen in other kinds of food, such as soups, sandwiches which is seen as diet combo, it can also be grilled. In addition to its main use as a leafy green, it is also used as medicinal importance over centuries of human consumption. The market for lettuce was earlier dominated by Europe and North America. Lettuce gives high and rich importance to vitamin C, Iron and vitamin K. It is said that MC Donald's are the high manufacturers of lettuce. By applying the boiled water of lettuce, our skin is prevented from psoriasis and acne. Lettuce prevents our skin from UV rays. It also allows us to reduce weight, prevents hair fall and gives a good sleep which eventually affects our skin to glow.
Green vegetables gives a
promising glow to your skin and a structured and shiny hair