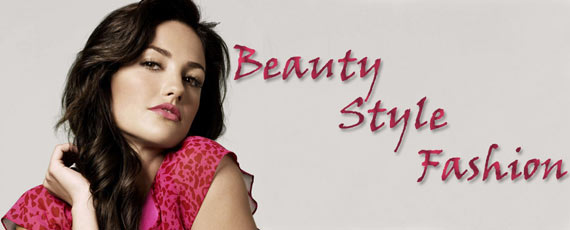 How to Do Your Own Eye Make Up, the Right Way?
Ever wonder how the models on TV get their eyes to look so amazing? Do you wish that you could make your eyes look stunning in less then 15 minutes? Well, we have the steps and
eye makeup tips
to make your eyes look the best they have ever been!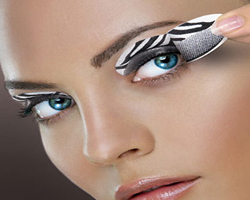 Steps :
Clean your eyes with a gentle makeup remover to get rid of any traces of eyeliner and mascara.
Take an eyelash curler and squeeze for about 5-7 seconds.
With your eye closed, draw a light line with an eyeliner on your top eyelid (don't worry if it isn't perfect, you can fix it later).
Open your eye and line your bottom lid with eyeliner.
Use waterproof mascara on the bottom and top lashes. Make sure that you add more mascara to the outer lashes for a more "flirty" look.
If you have light-colored skin, take a tan-colored powder and sweep it on just above the eyeliner.
Take a lighter tan-colored powder and sweep up to the area where your eye creases.
Take a pale-colored powder and sweep up to your eyebrow. Use this same color and sweep under your eyes and in the corners (to get rid of dark circles and wrinkles).
Blend the colors so that they transition nicely, and make sure your mascara isn't clumpy.
Repeat on the other eye.
Eyebrow Plucking
Make sure that your eyebrows are freshly plucked.
These colors are for people with fair skin. You can use darker colors if you have darker skin.
Less IS More.
Steps in Creating Smokey eyes
Step 1:

First, gently clean your eyelids using a damp paper towel.

Step 2:

Next, apply your concealer to the eyelid and cover the whole brow bone.

Step 3:

Now, select your color. Choose it on the bases of your skin tone, your eye color and the color of your dress you put on. Choose a medium and a dark of same color i.e. if you choose gray color, select medium gray and dark gray.

Step 4:

Using the eyeshadow brush, apply the medium shade over the entire eyelid and up to the brow bone.

Step 5:

Now, take the dark shade with the eyeshadow, Start at your lash line and blend with your base color upward (this gives you a Smokey effect). Blend extremely well. Note take only little color with your eyeshadow because it is dark color and removing it is too hard.

Step 6:

Now Eyeliner is a key makeup used for Smokey eyes. This should be applied above your upper lash line. Try to thicken the amount in the center of the line, while applying more thinly along the ends. This makes your eyes look bigger.

Step 7:

Curl your lashes and apply mascara. Your new look is complete.