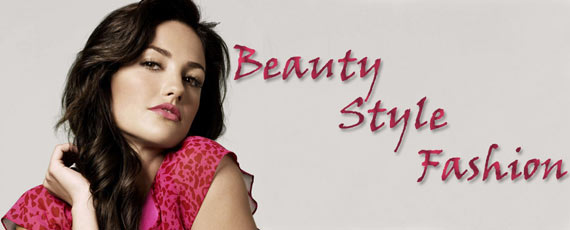 Beauty Makeup
All About Floral Prints

Floral print is the new smoking. Floral print can be worn for any occasion, though it is a spring wear. This is one great plus point for girls of any age. A party or a get-together or shopping or wedding or anything no matter what! Another point to be noted when it comes to wearing floral print dress is that, the color. So, how it is like to pick floral printed clothes? You don't need to bother about this area as floral prints goes extraordinary with any color combo. Usually, floral printed dresses come only with a single color having a contrast or non-matching floral designs all over the outfit. This is the reason behind the craze for floral printed dresses.

WHAT TO WEAR WITH FLORAL PRINTS?


Confused as to which matches floral prints? Wear it for your hot pants, jeans, one-piece or two-piece. Bored of all these types? You have got a vast variety of options, one among them is sari with fully floral printed and a sleeve blouse of the same. If you have not tried this, then you are going to miss loving yourself! Try that floral sari costume with sleeveless blouse and a simple necklace matching it, you can definitely see others going jaw-dropped
THE PERFECT GIRLY WEAR:


There cannot be anyone in this world who hate flowers, in which girls love them and it is also said, "Girls are like booming flowers" they bloom wherever they go and so does their dress. Since, flowers are meant for girls, it is considered as the exact costume any girl can wear. It also suits them well for they have got beautiful shape. It is believed that floral prints were originated from Asia. In olden days, men started using floral designs for lace collar. Now, we are far ahead all that. For the floral print and for all girls, "Flowers bloom, girls wear floral prints and so do girls bloom

WHICH SHOES MATCH FLORAL PRINT?


Go for nude colored shoes, they play magic with your floral prints. Prefer heels that are not too big neither shouldn't they be small. Avoid wearing wedges, for they don't make it well for floral prints
GO FOR A MESSY HAIR:


You may have decided different hairstyles for different dresses but make sure you stick to messy bun or any hairstyle that shows your hair messy, pretty though. If not both leave your hair loose in the hair unless and until your face don't mess up with your hair. French plait makes the best pair with your floral prints so preferring them is not wrong too. Some floral prints match it best with tiaras. Half of us don't know this secret which grabs others attention. Let this world talk about your floral wears. Choose floral prints, let the world celebrate you!