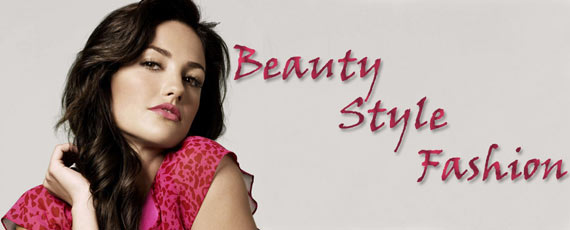 Manicure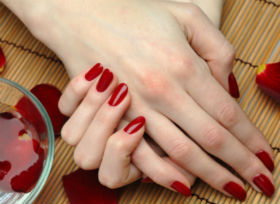 The manicure is a
beauty treatment.
It is a cosmetic beauty treatment for the fingernails and hands. The manicure treatment can be done at home or in a nail salon.
The popular types of manicure are,
French type manicure
A French manicure is a very famous manicure treatment, particularly among adult women. It requires application of pale pink or beige polish and white polish along the tip. The last outcome is healthy and it adds beauty to your hand. You can decide on your own to shape your nail for round, oval and square.
Basic treatment of manicure
First, apply hand cream after soaking your hand. This function helps to remove dead cells. After your nail clip and massage for your hand. Finally, you apply the nail polish on your nail.
Treatment of Nail spa
It is a costly treatment when compared to other manicure treatment. Nail spa is a special treatment for finger nails and toe nails and it's usually a relaxing process. Nail salon includes a Hydrating treatment to support and rejuvenate your nail, cuticle and skin.
Paraffin type of manicure
Paraffin manicure is a waxy substance. It is used to hydrate the skin. Paraffin manicure having an alkaline substance that wraps the hands so that it can thoroughly seep in through the skin.
Easy step of Manicure at home
The Manicure first step removes your old nail polish on your nail. The natural nail, you apply a nonacetone remover.
First clip the nails, after file your nail for round, square or any shape. Buff on your nails top and side lightly with a nail buffer.
Soak your nail in a warm bowl of soapy water for 5-10 min. You should feel soft and refreshed afterwards. The soapy water will help to loosen dirt, dead skin and any dust left over from soften cuticle.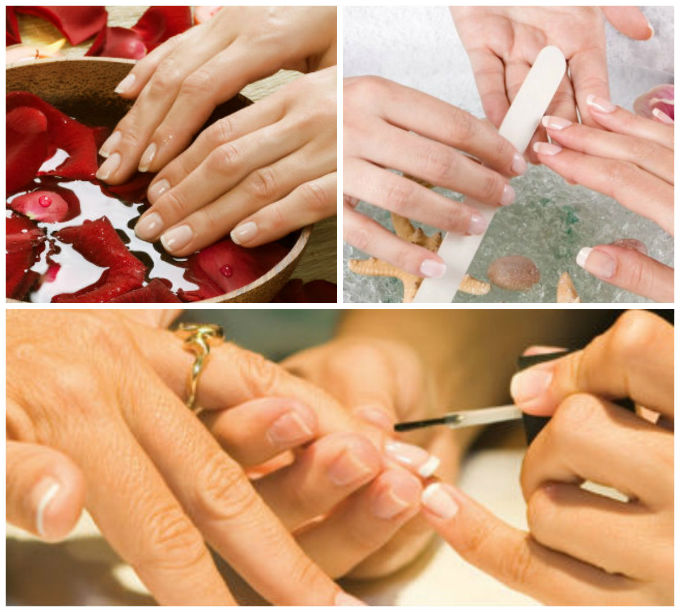 Apply an oil or lotion in your hand and push back with a cuticle stick. Your cuticle prevents your nails from bacteria and keeps them soft.
Massage hands with a hand lotion for extra moisture and rub your hand with a cotton cloth to remove excess oils.
Apply a basecoat on your nail, it gets a time to one minute to dry and after you try creative nail design sticky.
Tips: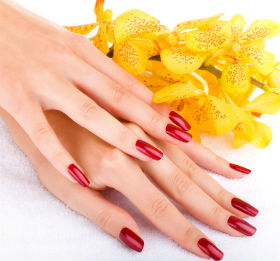 1.If you can commit to manicure every week for 12 weeks, you should not bite your nails.
2.Use Almond oil or naltiques cuticle oil to prevent dryness on your nail cuticles.
3.You always dehydrate with acetone and apply a basecoat, 2 coats of nail polish, and a top coat.
4.Every day you apply cuticle oil and a hand cream. This helps to polish stay on longer and keeps the moisturizing on your nail.
5.The dry nail or fragile nails should not be soaked, just wash.